Please click on the link below and the ones of the right hand coloum to go and see our pics and stories, this is a photo of me at 3 weeks old with my mum and pet pig
Poor wee puppies
by Paula Butler - 00:25 on 12 September 2008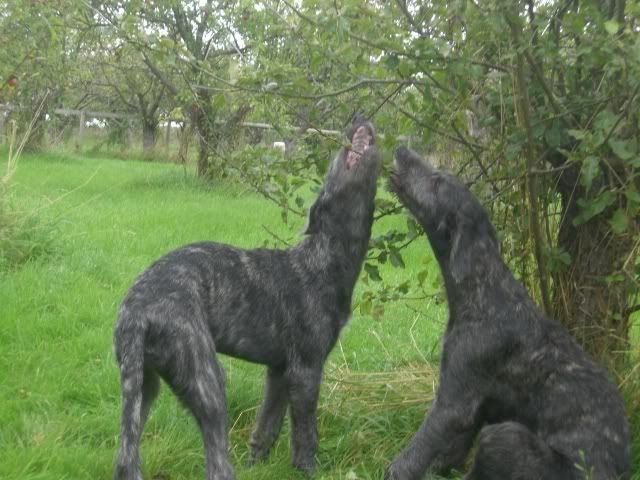 (They found a field mouse)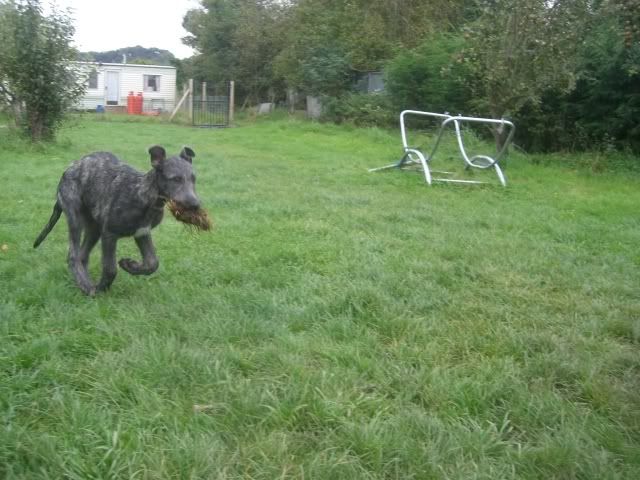 There goes another one of my strawberry plants!
Well with all the rotten rain,the poor wee bairns have not been playing as much because they hate getting wet, tonight we all went into the mobile home, I opened up the bedroom door, and they thought that was great fun, Bobo hid under the bed, then strasbourg found her so barking competition started, all I could see where their tails sticking out, but I heard alot.
Then all four got onto the bed, grin tried ripping up the sheet, whilst the others decided to beat me up ( in a nice way) after a while of them running around the mobile home , jumping on and off the bed climbing underneath it they decided they were quite tired so we all had a little nap on the bed, there so cuddly and warm.
Comment from
Annie
at 20:53 on 07 November 2011.
What stunningly beautiful dogs. I loved the pic of Enya she looked very wise and knowing
Comment from
Betina
at 22:35 on 05 January 2012.
Thankyou Annie so very much she was the apple of my eye xx
---
Add your comment
Please note that whenever you submit something which may be publicly shown on a website you should take care not to make any statements which could be considered defamatory to any person or organisation.